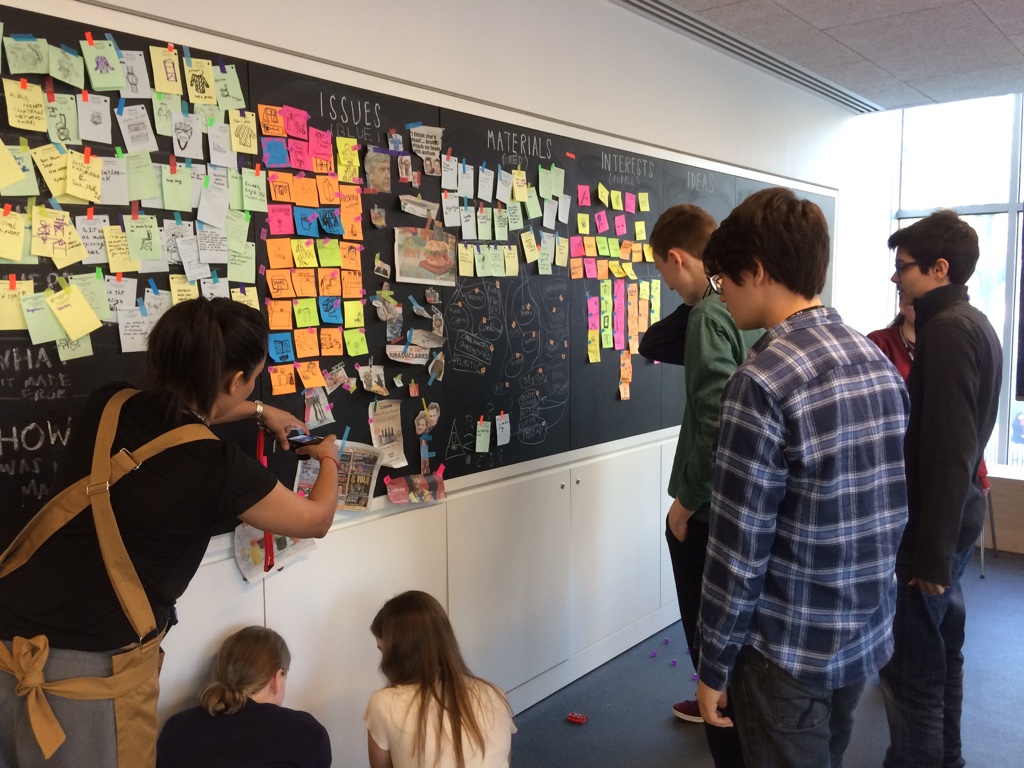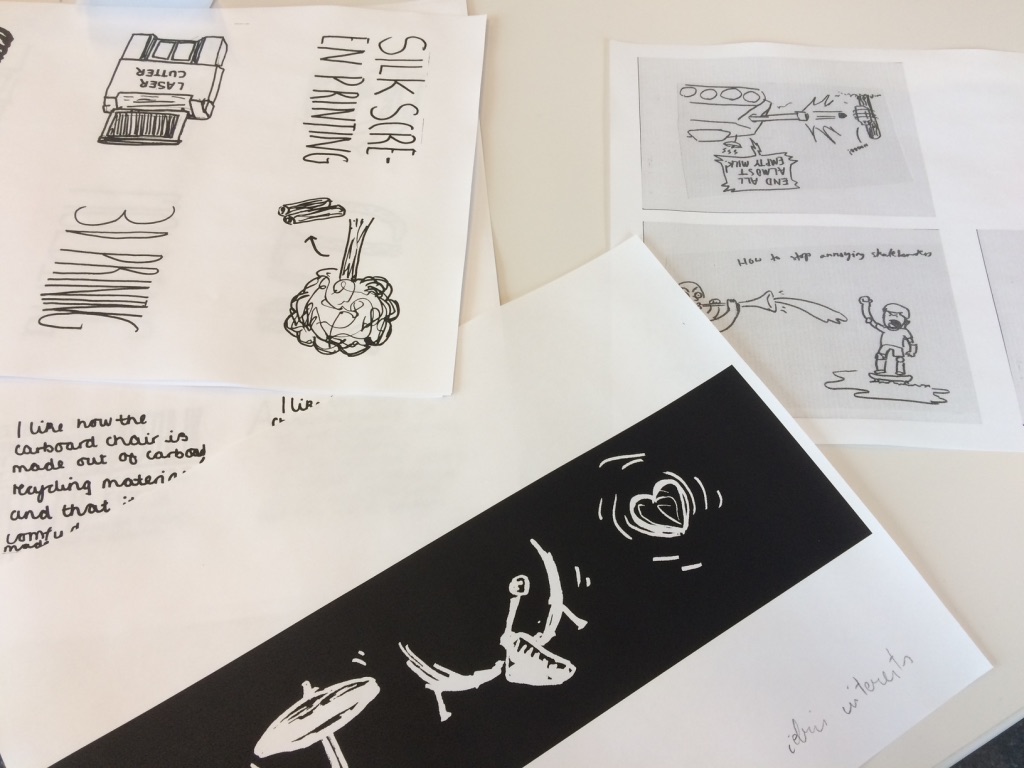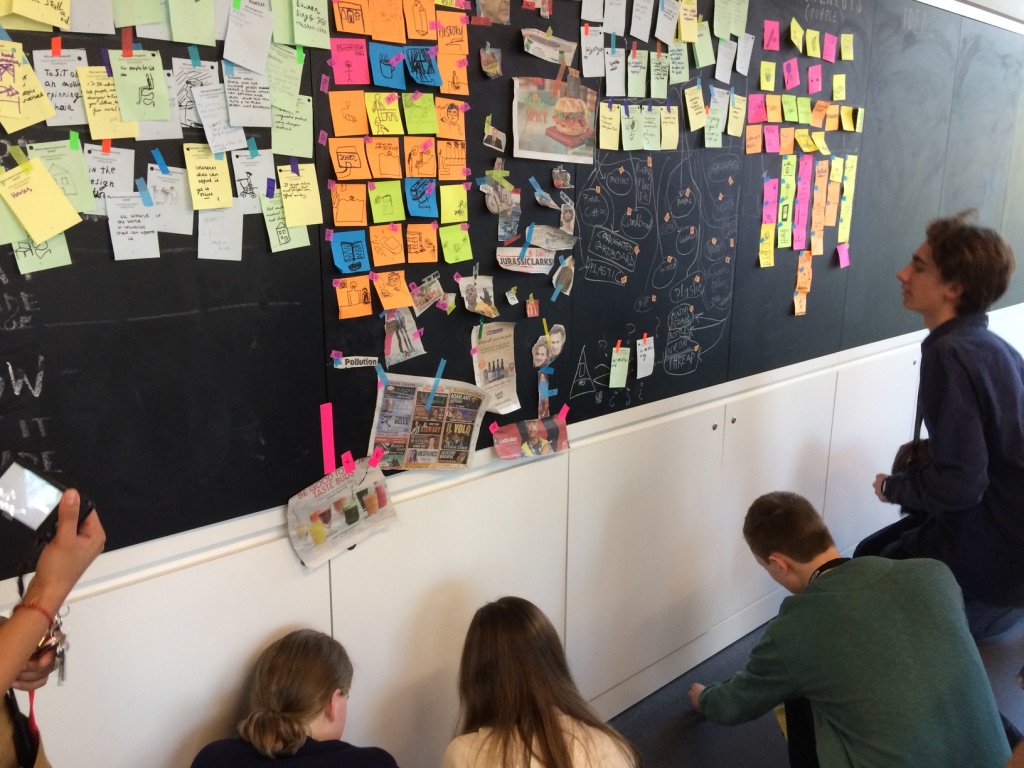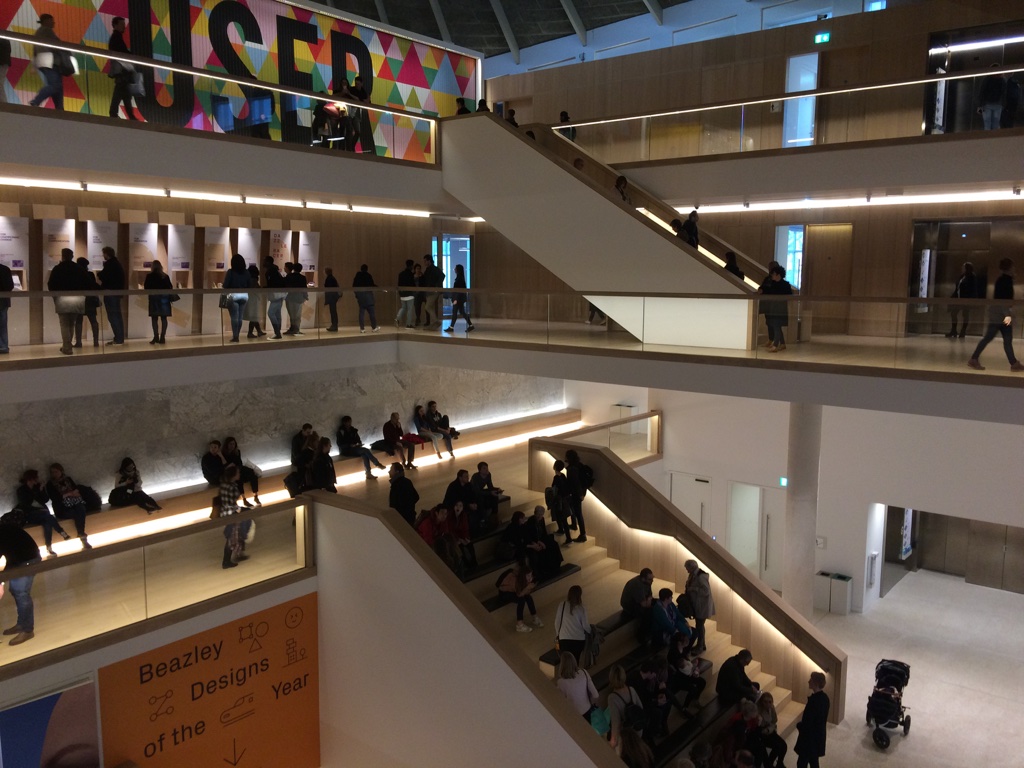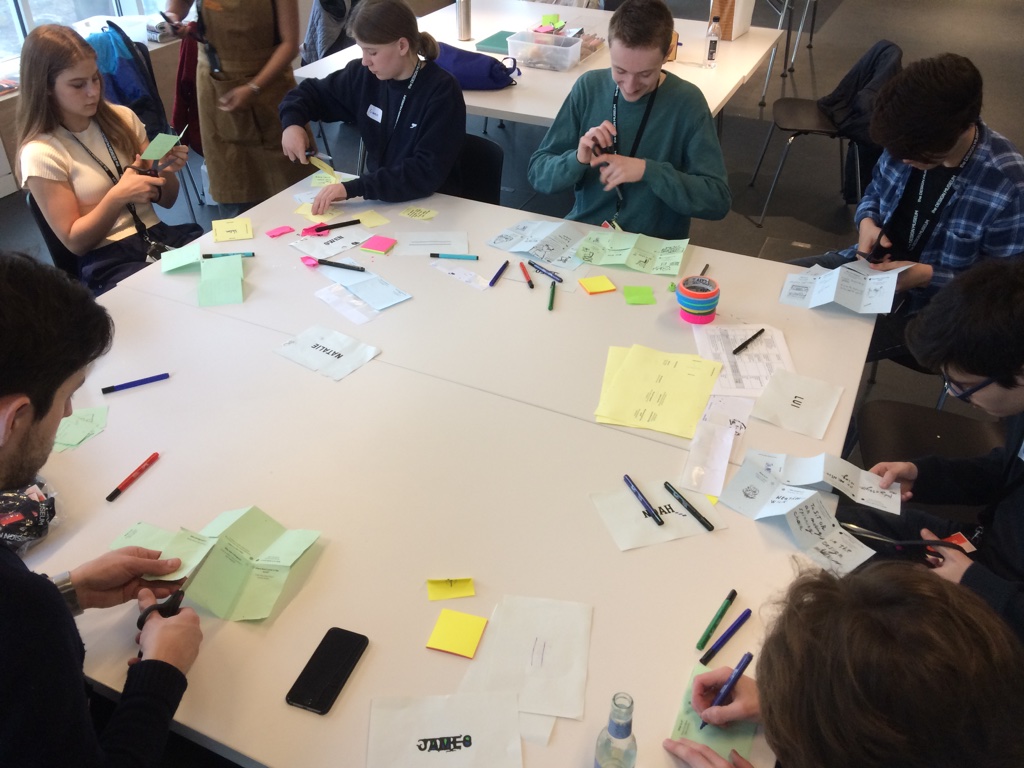 WWWWH! Creative workshops for the Design Museum London
Workshops:
First, participants were asked to make personal 'design picks' while exploring museum collections and choosing their favourite things from those. We then engaged these young creatives in discussing the items they picked.

Discussion focused around the '4 Ws';
What is it? / Who designed it? / Why was it designed?/ Where does it exist in the world?
And also - How was it made?

In such way, participants were encouraged to explore today's world issues, contexts for design as well as practices, principles and methods for making things.

During the museum discovery, writing and drawing were used as main methods of investigation.
Participants went into different exhibitions and used booklets to draw and take notes of the objects they found interest in. From here, the multitude of interesting ideas, notes and observations that participants had made were plotted out against a a wall and grouped into categories according to participants interests, passions, dislikes, issues or certain materials.

The remaining time of the workshops was used for mapping connections between these things. Through series of discussions and rapid drawing exercises, participants had questioned and iterated some of the ideas.

Workshops culminated in participants producing their own zines. Making these booklets acted as a crucial step in summarising and reflecting on the things participants picked up upon and the creatives routes they might further explore through the upcoming sessions.
About:
Workshops were organised and ran in a collaboration lead by artist Hefin Jones. Who in turn, has been asked by the Design Museum to create the first session for their ongoing programme 'Young Creatives'.

These workshops used the Design Museum as a place for participants to discover their creative interests through.
Workshops were underpinned by the notion of creative freedom and experimentation, something that Hefin and myself presented participants with through showing our personal work.